Upozorenje
JUser: :_load: Nije moguće učitati korisnika sa ID: 102
Boka Kotorska
MONTENEGRO, 7 days / 6 nights
PODGORICA – CETINJE – LOVCEN – BOKA KOTORSKA – HERCEG NOVI – DUBROVNIK – BUDVA – ST. STEPHAN – SKADAR LAKE – BAR - BUDVA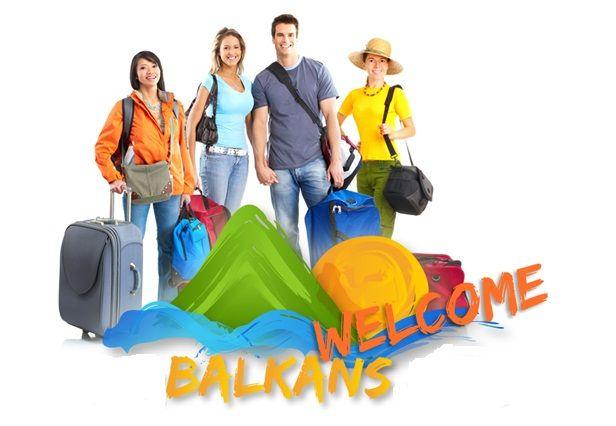 I DAY
Arrival in Podgorica. Panoramic city tour with sightseeing: Millennium Bridge, Clock Tower, Gorica park,... Hotel accommodation. Dinner & Overnight.
II DAY
Breakfast. Checkout from the hotel. Departure to Cetinje, former capital city of Montenegro. Sightseeing: King's Palace, Biljarda Palace, Monastery St. Peter Cetinjski. Going to Lovcen Mountain and visit Njegos Mausoleum on the Lovcen's top (1660 m). Lunch in traditional restaurant with degustation of famous Njegusi smoked ham. Departure to Boka Kotorska – "The bride of Adriatic" – the beautiful bay. Arrival in Herceg Novi in afternoon hours. Hotel accommodation. Free time. Dinner & Overnight.

150 km
III DAY
Breakfast. Half day excursion. Panoramic tour in Herceg Novi with sightseeing of medieval fortersses and old town. Departure to Kotor. On the way we will shortly visit two beautiful mediterrannean cities, Risan and Perast. Arrival in Kotor at noon hours. City tour with sightseeing of Old Town (UNESCO) and magnificent medieval Chatedral of St. Triphun. Visit to the Naval Museum. Lunch in traditional Boka's restaurant. Return to the hotel. Free afternoon hours. Dinner & Overnight.

85 km
IV DAY
Breakfast. Free time or optional full day excursion to Dubrovnik (Croatia) with sightseeing of medieval fortress and old town (UNESCO), entrance fees and lunch in traditional dalmatian restuarant. Return to the Herceg Novi. Dinner & Overnight.

100 km
V DAY
Breakfast. Checkout from the hotel. Departure to Budva. Short sightseeing of St. Stephan's town-hotel built on the litle island. Panoramic city tour in Budva with sightseeing of old medieval town. Hotel accommodation. Lunch. Free time. Dinner & Overnight.

95 km
VI DAY
Breakfast. Half day excursion to National Park Skadar Lake. Litle cruise over the lake. Lunch in traditional restaurant and degustation of famous Montenegrian vines. On the way to Budva, short visit of Bar with sightseeing Bar's old town. Return to Budva. Free time. Dinner & Overnight.

120 km
VII DAY
Breakfast. Checkout from the hotel. End of programe.
TOUR INCLUDE:
6 overnights; Hotel accommodation as in program; fully escort; guide service; all necessary entrance fees; 4 luches as in programe; all hotel taxes and hotel insurance; welcome drink in Podgorica.
TOUR NOT INCLUDE:
individual expences, full day excursion to Dubrovnik (with or without lunch,transportation,guide service, entrance fees)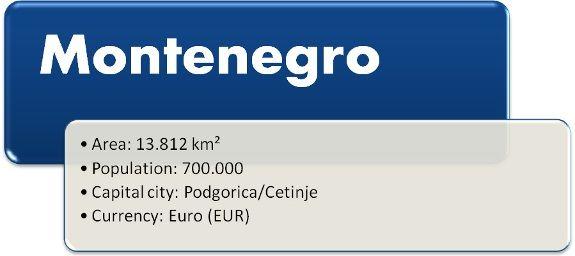 PODGORICA
–
a capital located at the crossroads of important European, historical and ciltural routes, with its people very open and warm-hearted. Podgorica is a mixture of old and new, traditional and modern. Authentically architecture will transport you back to old times and customs...
BUDVA
–
Legend says that Budva was founded by Cadmo, son of the Phoenician King Agenon, after he was expelled from Thebes. This town is consired one of the oldest on the Adriatic. The open-air stage under the open sky is located inside the walls, which offer the visitors numerous spectacles in terms of: promotion of literary works, concerts and exibitions. Budva is today a town of theatre, festivals, holidays, beautiful hotels and beaches... Many people call it the tourist capital of Montenegro becouse of many things on offer, the wonderful Riviera and exclusive hotels nad restaurants...
KOTOR
–
Kotor is just one of the beatuful coastal towns surrounded by the big monuntains that hang over the Mediterranean richness and the Boka Kotorska Bay, the southernmost fjord in Europe, which has been celebrated in song so many times and whose coasts bear witness to the tempestuous history and centuries-old civilization and multicultural interweaving. Old town Kotor is under the protection of UNESCO.
THE DURMITOR NATIONAL PARK
–
created in 1952, includes the massif of Durmitor, the canyons of Tara, Susica and Draga rivers and the higher part of the canyon plateau Komarnica, covering the area of 390 km². It was inscribed on the World Heritage List in 1980. A part of the river Tara Canyon is the second largest in the World, just behind Grand canyon in Arizona...
CETINJE
–
The city nestles on a small Karst plain surrounded by limestone mountains, including Mt. Lovcen, the Black Mountain from which country gets its name. Cetinje is also famous for its museums and historic building from the time when Cetinje beeing a capital city of Montenegro. You must visit Cetinje Monastery, King's palace, Biljarda residence and State Museum.
ü
Lamb meat under sac
– cooked on open fire under the pot of clay
ü
Pivski kajmak
– a pecial milk cream from Piva region
ü
Clear
Fish soup
and
boiled fish
,
fried carp
and
smoked bleak
, famous
Njegushi proscuito
ü
Vranac –
extra quality red vine
ü
Chardonnay –
very quality white vine
ü
Water –
crystal clear water from the springs on Durmitor or Bjelasica Mountain
ü
Kefir
– yoghurt drink from sheep milk
ü
Beautiful
epic songs
which interpretate with traditional
fiddle.
Lirics of the songs talk about Montenegro's history and heroes.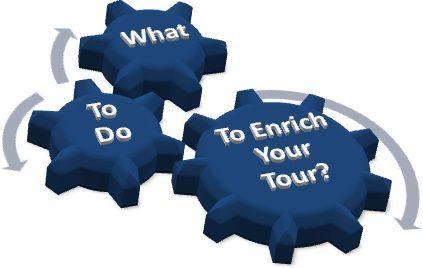 THE TARA RIVER CANYON – BREATHTHAKING RAFTING
Narraow passes and rapids, abysses and steep banks are this canyon's characteristics and make it irresistible for everybody seeking adventures. Rafting and floating on the Tara belong to those attractions that turn high spirits into top fun. The canyon is 82 km long and its bottom is in a depth of 1.300 m in some places.
SKADAR LAKE – BIGGEST BIRD REFUGE IN EUROPE
Numerous monasteries, churches and fortifications from the distant past remained as traces of the past. Owing to, first of all, the preservation of the ecosystem and inaccessibility to some parts of the Lake, especially along its north swamp coast, Skadar Lake is a "birds paradise" for almost 280 bird species, out of which the greatest number is rare Dalmatian pelican (Pelecanus crispus) has become the symbol of the Lake and Skadar Lake National Park. Lake Skadar was registered on the World List of Wetlands of International Significance in 1995.
The bride of Adriatic Sea. Beautiful lagoon with old towns and nice beaches. Here you can taste good vines, excellent sea food, medieval charm. On the half day, or full day cruise you can feel all beauty of this part of Montenegro Adriatic coast. You can easly reach from Boka old city of Dubrovnik in Croatia, and old throne city Cetinje. Ofcourse, you must sea Lovcen Mountain – on the top of Lovcen are Mausoleum of Petar Petrovic Njegos, Montenegro's ruller and one of the most important writer and poet from this part of Balkan.
OSTROG - ST. VASILIJE MONASTERY
On the way to Niksic, near city Danilovgrad is situated one of the most beautiful monasteries in Montenegro. Mostary are half-sunken in the rock – and this is a breaththaking view! In the church are holly rest of St. Vasilije. Several thousands pilgrimage during the year come to visit this holly place!